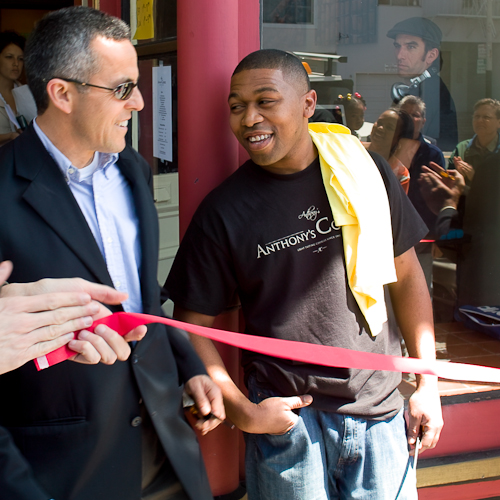 Another gourmet treats shop joined the burgeoning scene in the Mission. Anthony's Cookies opened today to a line that stretched around the corner.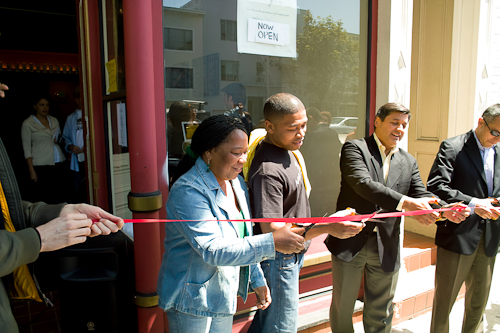 As one of the officials present said, it takes courage to start a business in this economic climate. Specially in as business-hostile a city as San Francisco, if I may add.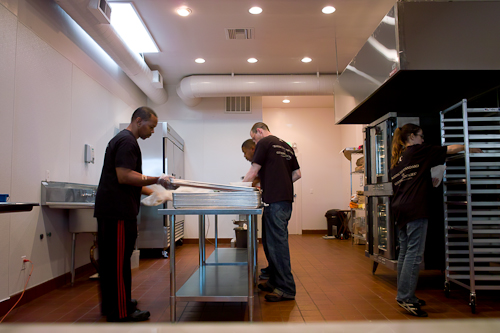 Inside the store was a buzzing hive of activity, with the eponymous proprietor busy preparing batches of free cookies for the awaiting hordes. At $5 for a half dozen, these cookies are a steal. I tried the double chocolate chip, it came fresh from the oven and had a strong chocolate aroma and the right texture. All in all, a great addition to a neighborhood that already has more than its share of good places to indulge a sweet tooth. I added him to my Google map of recommended bakeries, ice cream parlors and sweet shops in San Francisco.